Why Train During the Basketball Season?
For serious Hoopers, basketball has turned into a year-round sport. The pre-season is coming to a close and high school try-outs are right around the corner. This season will take most programs into March where AAU/travel ball rolls until June. Then high school programs re-group for team camps and the endless summer schedule begins, especially if athletes play multiple sports.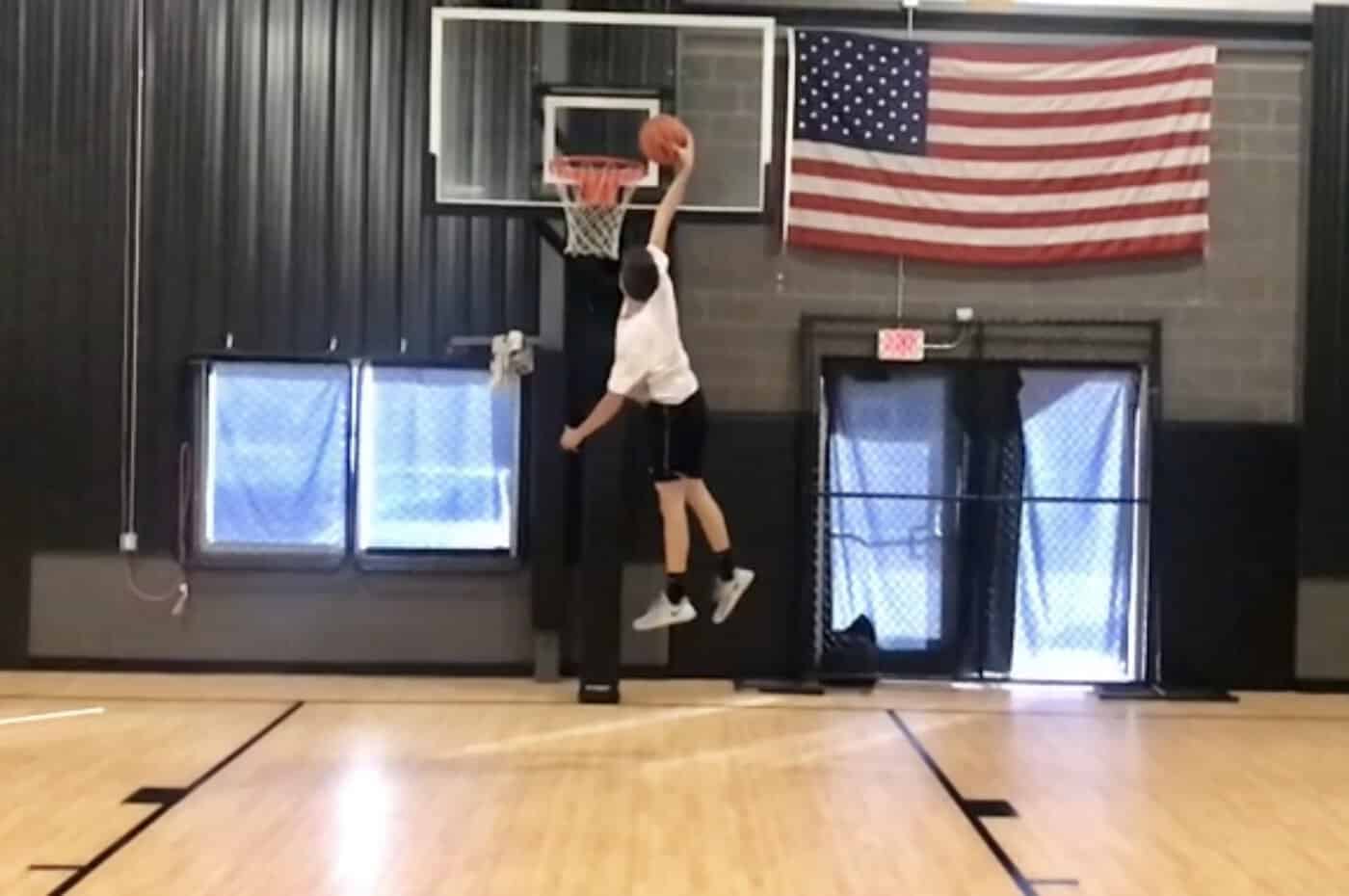 The point for this seasonal overview is to reveal the importance of training during the basketball season. We used to refer to it as "In-Season Training" but now it's one of our normal training options with less frequency. It only makes sense when the season lasts 80%+ of the year.
Failing to train the body on a consistent schedule leaves athletes frustrated year after year. Basketball players play and diligently practice their skills, but hit a performance ceiling based on physical ability. Carving out time to make it a priority isn't always easy, but the best athletes who want to maximize their ability make it happen.
*During high school season, we recommend 1 or 2, 30-45-minute mobility/strength sessions.
Here are 4 Benefits of Training During the Season that athletes, parents, and coaches should keep in mind over the next 6-months:
1. To Increase Performance
The stronger you are, the more force you are able to produce. This means, you will be quicker, faster and more explosive the stronger you become. In basketball, we can agree that the more explosive athlete has a large advantage. If you continue to strength train during the season you will continue to become more explosive as the season goes on. A consistent strength training plan is a perfect recipe for success to be your most explosive at the end of the season when it matters most. Those who don't will be at their weakest and it will show!
2. Durability
Strong athletes are durable athletes. Durable athletes are able to withstand the stressors of practice/games more easily and are available to play consistently at high-level. Injuries are more likely to occur when strength training has not been present, athletes under-recover from fatigue, and athletes are at their weakest.  In order to be the best teammate on the court, athletes must do their best to stay healthy. Get strong, get durable. Stay strong, stay durable.
3. Increased Mobility and Recovery
As the season progresses, there will be substantial wear and tear on your body, it is up to you to minimize that wear and tear so you can perform at the highest level every practice and game. Properly planned strength and recovery sessions will keep you strong and feeling fresh throughout the season. This type of focused recovery will keep you feeling and moving better so you're able to tap into another gear when your competition is gassed.
4. Continued Progress
Training during the season allows the athletic development process to continue to take place. If you have goals of playing in college or just being the best player you can be as an upper-classmen, you do not have 6+ months to waste of potential progress. Every serious collegiate basketball program in the country has their athletes' strength train in-season. If you want to play ball like a college athlete, you should prepare like one. You can't get this developmental time back so use it wisely to improve your athletic qualities.
Tap the "Click here to get started" button to let us know how we can help create the best plan for your goals during this upcoming season!