Teaching Mom has more energy, less aches and pains!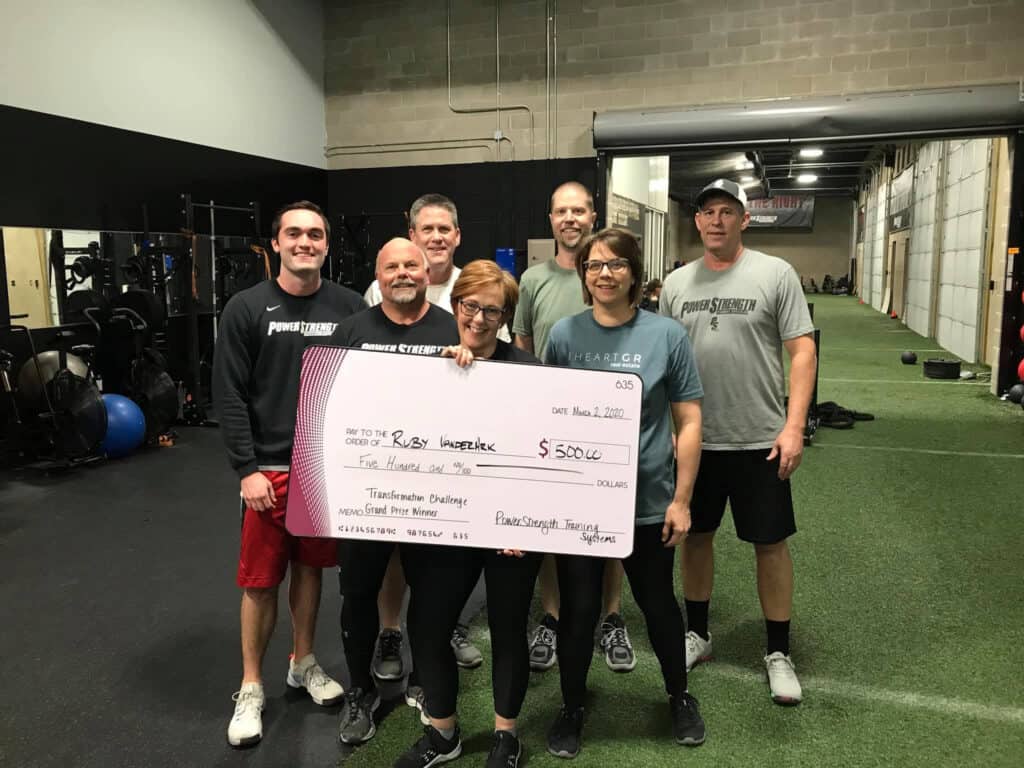 Congratulations Transformation Challenger Winner – Ruby VanderArk! Ruby is a mom and a teacher. In just 30 days Ruby dropped 11 pounds of fat and gained over a pound of muscle!
The biggest difference for Ruby was the focus on nutrition, tracking her food, and making small changes on a daily basis that became habits.

"Adding the nutrition to my workout was a real game changer for the 30-Day Transformation Challenge. At the beginning, when I started logging everything I ate – it was a real eye opener. It helped me to understand where I needed to make changes in my eating habits. I am excited to continue on with my nutrition goals and working out to get stronger."
Ruby first started training at PowerStrength in August of 2019. She was encouraged by her son, Will, who was an athlete here and has since joined our PowerStrength team. She attends the Blue Collar classes and is a regular at the 6:30pm class during the week.
"When I started at PowerStrength I was really feeling my age at my work. I teach young children all day, every day, and get up and down constantly. My body had started to slow down and my knees weren't feeling healthy and strong. Since starting I have less aches and pains and I have more energy for my work and for my family!"
Ruby may have been a bit intimidated to get started, but it did not take long to realize that this was her fitness family – a gym setting that provided the support and guidance she needed.
"I love coming to PowerStrength! The coaches and members motivate me to want to do better and more!"
Congratulations Ruby! We look forward to many more awesome workouts!