Volleyball Player, Reitsma, Adds 5″ to Vertical Jump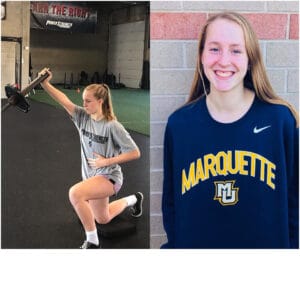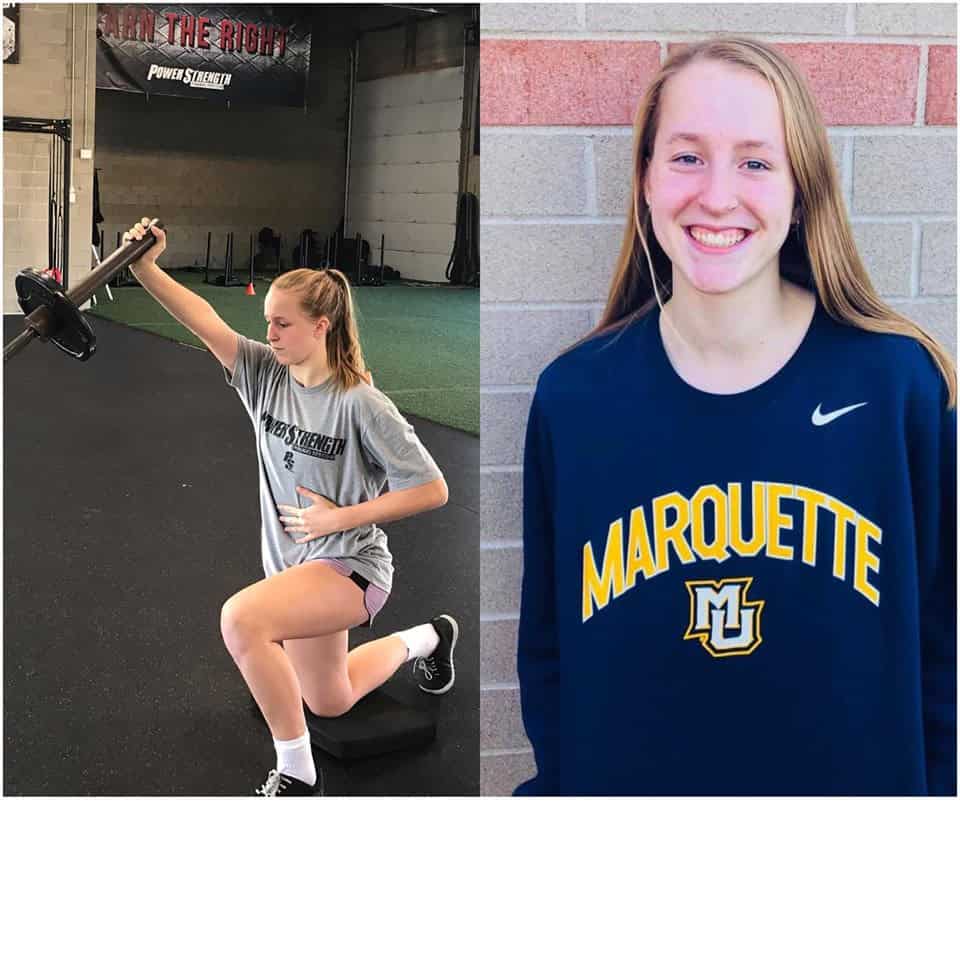 Major props and congratulations to dedicated volleyball player Jenna Reitsma of Lowell (Far Out Volleyball Club) for achieving her goal of playing Division 1 college volleyball!
Jenna started at PowerStrength as a 14-year old freshman hungry to learn and ready to work, hoping to maximize her athletic future as a volleyball player. She wanted to jump higher and get stronger. She was ready to push herself inside the gym and out. After two straight years of consistently training 2-4 sessions per week, Jenna earned a volleyball scholarship from Marquette!
If you know Jenna and have seen her in the gym or watched her play then you know this is very well-deserved!
Since her first day of training, she has gained 5-inches on her vertical leap and 17-inches on her broad jump.  Jenna can now do 10 chin-ups and went from 7 push-ups to 20 with a 20 lb. chain!
These athletic results pale in comparison to Jenna's positive attitude, die-hard work ethic, and team-first mentality.
She is a true PSTS Disciple and we're so happy for her and her future as a dedicated volleyball player! Way to go Jenna!
Until Marquette, we'll keep working.
Are you a dedicated athlete working to improve your vertical jump?
If so, contact us below for your free trial at PowerStrength!