Blog
Youth Basketball Open Gym Going on Now!
Did you know we now have Youth Basketball Open Gym available every Tuesday night at 7:30pm for boys and girls grades 5th-8th? Get extra shots, work on dribbling, and compete against other players – all under the watchful eye of PSTS Basketball Director Brian Palmer! Bring a friend or two and get ready for the […]
Read More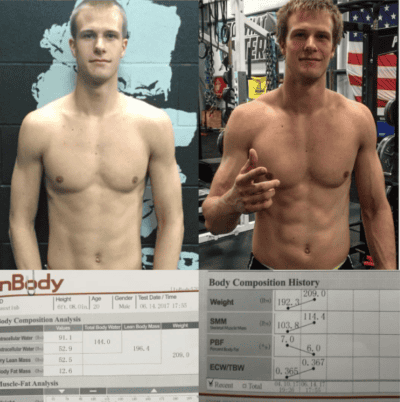 Basketball Athlete Gains Muscle!
It can be verey difficult for basketball athletes to gain lean muscle. PSTSDisciple and basketball hooper, Austin, just gained 16.7lbs of bodyweight in 8-weeks! Nearly 11lbs of pure muscle! (Thanks InBody for allowing us accurate feedback to take out the guesswork with nutrition and training). Austin ALWAYS has had trouble gaining weight and definitely didn't […]
Read More