This Couple goes from sedentary and injured to active and healthy!
Congratulations to Tom and Deanna Vogeler – Our Husband and Wife January Member of the Month Duo at PowerStrength East!
Tom and Deanna began training at PowerStrength in April 2018 when joining a Transformation Challenge together. They since have become regulars at our morning sessions Monday through Friday.
Tom and Deanna are the life of the party and make each and every session fun. If you have worked out with either of them before, then you know that these two are both a ton of fun to spend time with.
Both Deanna and Tom came to us with prior back injuries and were initially reluctant to perform exercises that may irritate prior injuries. The PowerStrength team has made it a priority to address these areas, improve mobility and movement, and increase overall strength. This has made a huge impact on how they feel, and in their movement confidence. We have seen tremendous improvement from both of them over the past 10 months.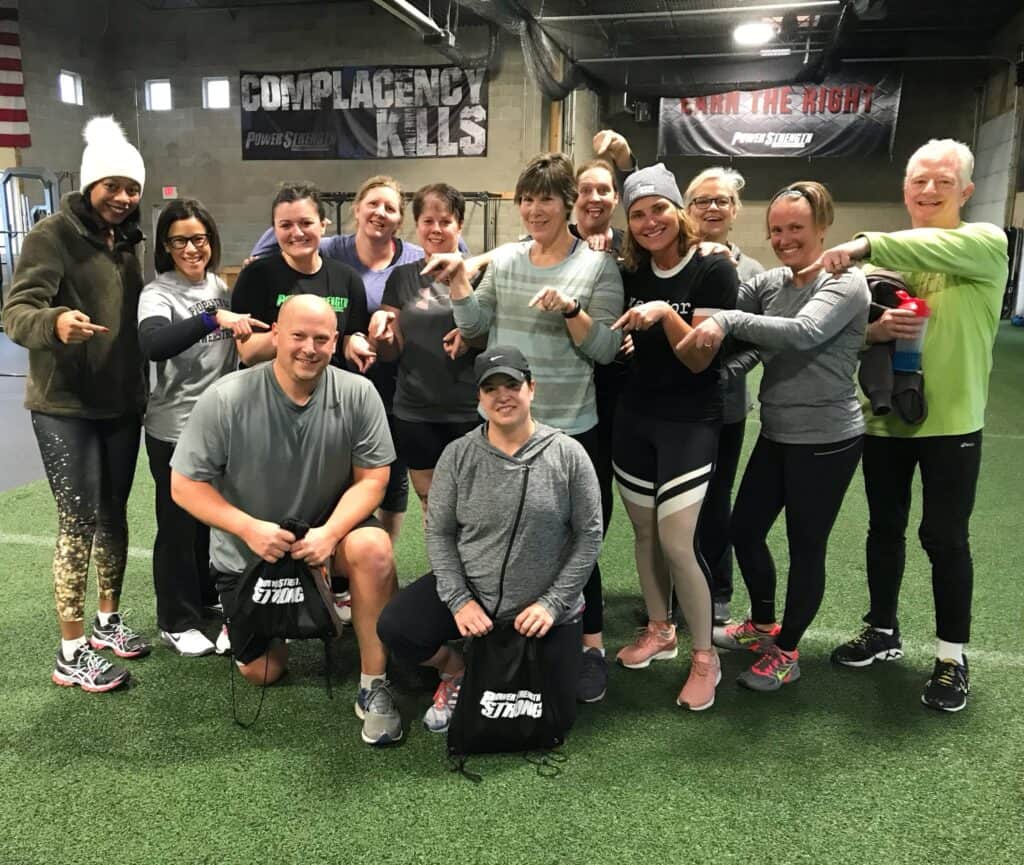 "Prior to training at PowerStrength, I was living an extremely busy, but a sedentary lifestyle. Running a business and raising kids was tough to balance and I wasn't choosing to take care of myself. I wasn't getting restful sleep. I had constant aches and pains and had a bad back and hip. I was borderline high blood pressure and was told by my doctor that if I didn't change something, I would need to go on meds. I still have a long way to go, but I have seen major changes since making fitness a priority again. Daily life and tasks have become easier as I have more energy and strength. I am not sore or stiff all the time. The best news is that I am now sleeping better, and my blood pressure has dropped significantly without medication. These changes mean a healthier attitude and lifestyle." – Tom
"I was lifting weights and trying to participate in HIT classes. However, with my previous back injury, I was scared/unable to participate in most of the class activities. I love working out at PowerStrength. The amount of one-on-one training you get with the Small Group Thrive Classes is amazing. The focus is always on your form & doing the exercise correctly. This has helped me tremendously with my back issues. I love the group of ladies that workout here as well. We push each other to do our personal best every class. I consistently attend class four times a week. I have had less downtime because of back pain. I have reduced my body fat and gained muscle since I joined PowerStrength." – Deanna