"Helping me re-write my relationship with my body"
Julie Benison has earned PowerStrength North Member of the Month!
Julie has been training with us for over 4 months now, and has really done an amazing job. She didn't have a big gym/training background, and was even battling some past injuries before she started.
"After several hits to my health and multiple rounds of physical therapy, I was looking for a program to get stronger and to reduce chronic pain. I've never been an athlete, ignorant about how to work with my body and, frankly, deeply suspicious that I'd be capable of anything challenging. The PowerStrength Team has been so encouraging and knowledgeable that it was easy to overcome being downright intimidated walking into such an intense gym setting. They take good care of me, making adjustments while still enabling me to progress. And my fellow hard-working gym-goers are also warm and encouraging. I've felt welcomed and accepted by everyone."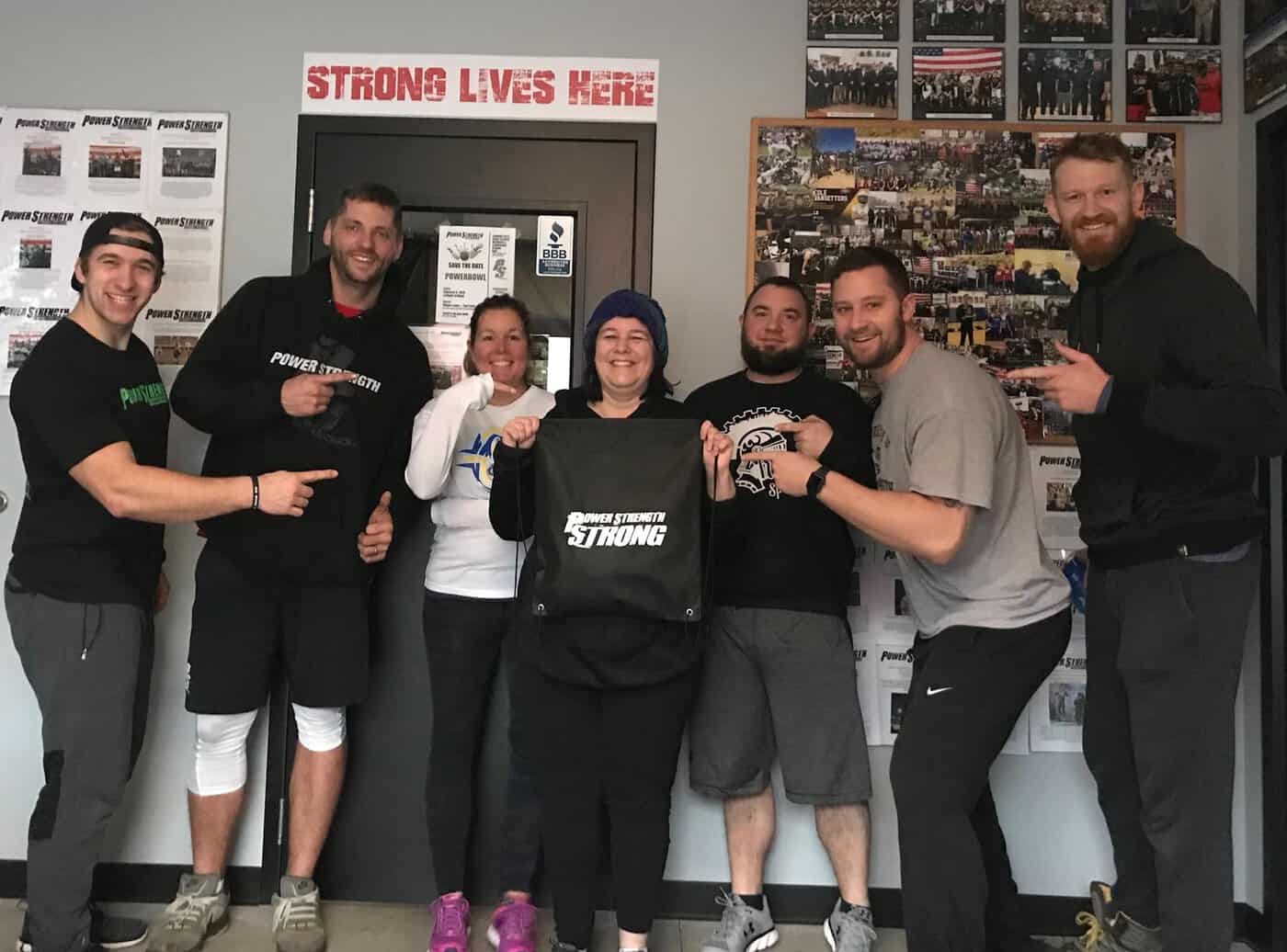 You can now usually find her in one of the morning small group training sessions, as she loves to work on her squats and deadlifts.
"Since joining, I've already seen improvements in the amount of weight I can move and better function in my knees, especially extension in the replaced knee. I'm managing stairs better than I have in several years. More importantly, the nerve pain post-mastectomy is nearly gone. I have a long way to go, and the folks at PowerStrength are helping me re-write my relationship with my body."
We couldn't be more proud of Julie, and we are very grateful to have her as a part of the PSTS Family! Great work Julie!