'Be A Pro' Mentality Highlighted
Jose Torres worked incredibly hard this summer, and is reaping the rewards of his labor! He first started training when he was an underclassmen and has worked himself into a solid two-sport athlete!
In 2-months he gained 5lbs of muscle and added 2-inches to his vertical jump!
Keep up the great work!
Read more at the article below.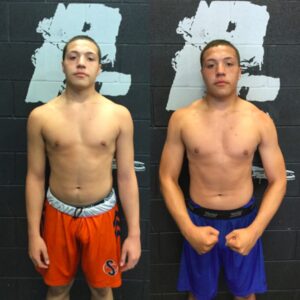 Before (4/10/17) and after (6/16/17)