Liza Elder – Female Athlete to Watch
Inside Lacrosse Magazine has Liza Elder (EGR) as the Midwest Player to Watch for this season! Already a top athlete on a top team, Liza first came to us to help her get ready for her senior year and step it up a notch. She will be attending Northwestern University next fall and it's one of her goals to be the most prepared freshman lax player in the country.
What sets Liza apart is her dedication to working on the details of her game and athletic ability. She's always asking great questions and applies what she learns immediately. Many athletes, especially female athletes, stop training during the season but the great ones MAKE the time. Liza still trains 2x per week during the season to make sure she's feeling good and improving (Coach Skyler has her going through some of his infamous recovery work).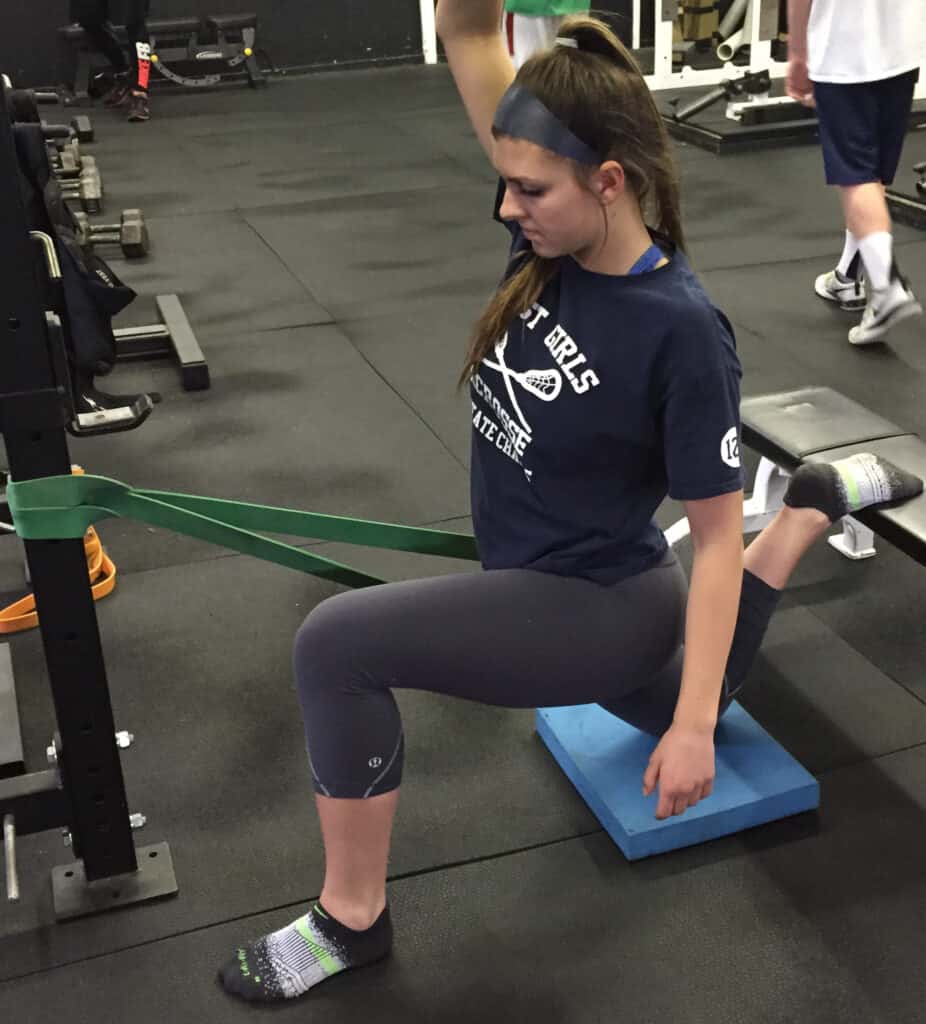 Humbly, she's also a finalist for the Top Female Athlete in the state and working with her team on a 4th straight state title.   Some people dream about success while others are busy actually working for it.
We are proud of Liza's dedication and work ethic! A lot of younger female athletes could learn from her example and what it takes to constantly prepare and never get complacent.
If you're a female athlete and are looking to add more strength and conditioning into your off-season and in-season plan, we strongly encourage you to contact us.
Fill out the Inquiry Form on the homepage to schedule your FREE trial workout!
In the meantime, watch this awesome clip of Liza in action!!!
http://highschoolsports.mlive.com/news/article/-7374200384237999880/prep-video-of-the-week-east-grand-rapids-standout-scores-behind-the-back-goal/