"I can't imagine ever going anywhere else."
Congratulations Heather Moore – Our PowerStrength East Member of the Month!
Heather has been an active part of our PowerStrength Community for over 5 months, starting in July of 2018. Prior to starting her training at PowerStrength, Heather tried other gyms, group fitness classes, and even tried to work out at home, but struggled to stay consistent because of boredom, and not feeling like she was a part of a community.
When she began at PowerStrength, she was immediately friended by the other morning members, and it has since become one of the best parts of her day.
"Everyone was incredibly welcoming, encouraging and kind – the coaches and fellow members. I can't imagine ever going anywhere else. My strength has improved dramatically, my attitude has improved, and I truly look forward to my time at PowerStrength. Even the days I have to drag myself to the gym – I walk out with my head screwed on straight and ready to tackle my day."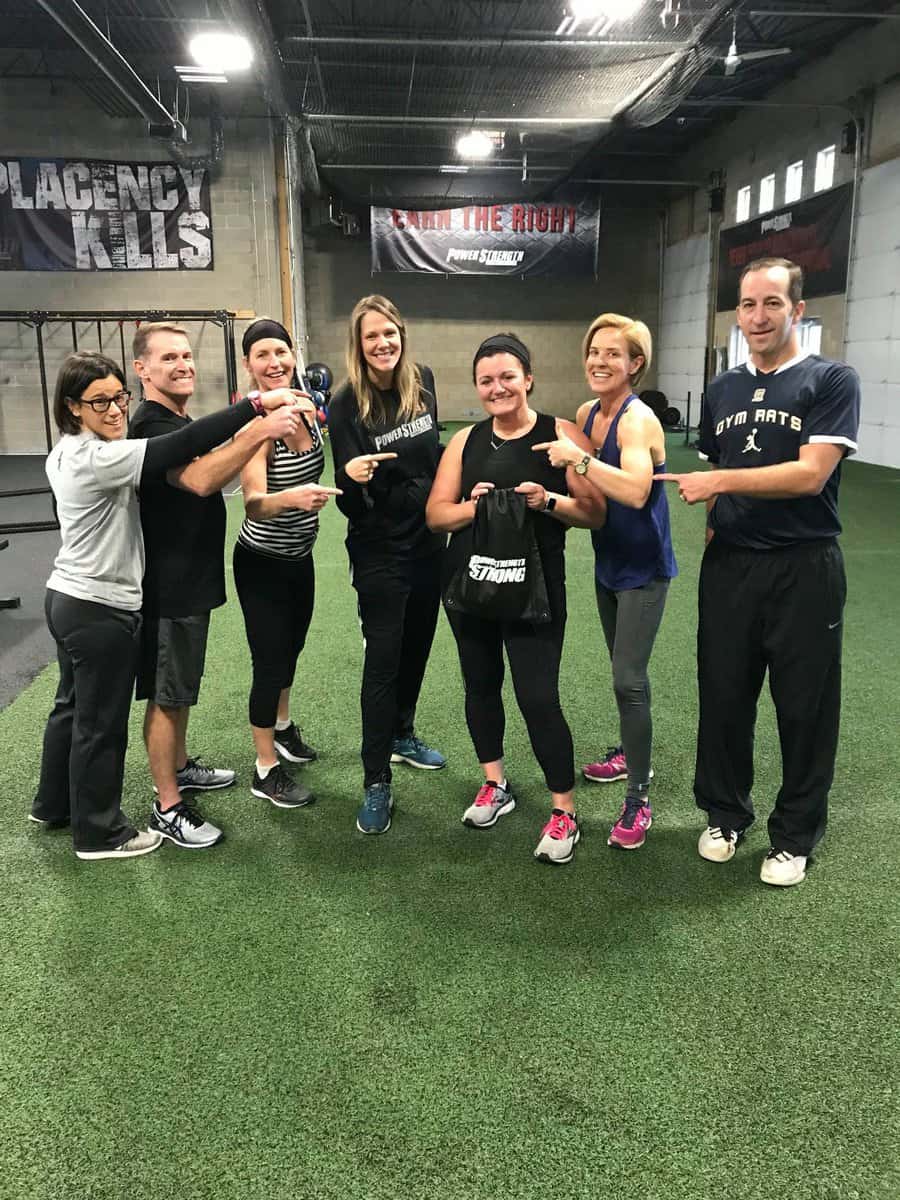 Heather is a regular at our morning Small Group Training Thrive Sessions and Metabolic Classes, usually attending class 4 times per week. She is joined by her sons that also participate in our Youth Training Program here at PowerStrength.
"PSTS has had a huge impact on my life. It's given me a more positive outlook on working out and makes me feel so accomplished when I'm done – when I miss a workout I feel it – physically and mentally. The entire PowerStrength crew is there to make sure that I'm the best I can be and truly care about my success. As do all those who we work out with. I can't imagine my days without it. It's truly a fix I don't want to miss!"
Keep it up, Heather! Thank you for joining our PowerStrength Community!