Why You Aren't Achieving Your Goal – and How To Fix It
"I want to lose 20 pounds, but I just can't seem to stay on track"

"I started out really well…I was going to the gym 5 days per week, but ____ happened and I can't seem to motivate myself to get going again."

"I was following ____ diet and I lost 10 number of pounds, but I gained it all back."

"I would continue on my fitness routine, but I am just too busy right now."

"I tried _____ classes before but never felt like the workouts were designed for me. They were random and kind of boring. I would leave frustrated and would eventually stop going."
Do any of these comments sound familiar?
Have YOU recently had some of these same frustrations?
We have all had goals and aspirations that have been set aside temporary because life happens and other things have taken priority. This is only natural and can be expected.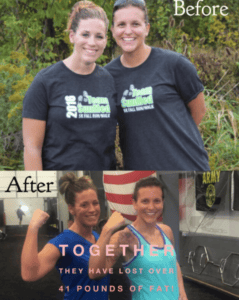 After working with hundreds of busy adults, there's always one glaring reason that stalls our progress and routine…
Our goals get pushed aside because we do not have a clear plan as to how to get started or continue forward movement toward our goal. Because of this, we easily give up, or delay, what we wish to accomplish.
Whichever goal you have in mind, it is nearly impossible to achieve it if you do not have a PLAN for how to get there! Just "wishing" or "hoping" it to happen doesn't work too well. Health and Fitness goals are no different! And quite frankly, can be some of the toughest goals to accomplish!
Ideally, when a goal is set, a roadmap is also developed that guides us to the finish line. The roadmap should detail the entire journey, including potential obstacles, and the detours needed to get beyond any and all obstacles.
This custom approach is exactly how our most successful clients reach their achievements!
Let us help you create your individualized roadmap to success!
Because guess what?
What works for someone else may not work for you!
Are you ready to finally meet that fitness goal that you have been talking about the last year, two years, or maybe even the past DECADE???
We have an unbelievable program option for ladies who are ready to start a transformation in an area of their life.
The 30-Day Women's Transformation Challenge begins SEPTEMBER 18!
EVERY PARTICIPANT receives a 1-on-1 strategy session with their accountability coach to set-goals and to complete your custom roadmap to success!
Click on the link for more challenge details and to REGISTER: http://getfitjumpstarts.com/powerstrength-transformation
(*The registration link is at the bottom of the linked challenge page.)
If you have any further questions, do not hesitate to contact Jackie, our Director of Adult Fitness and Coaching, jackie@powerstrengthpro.com
Let's work together and create a plan to help you THRIVE!