Recap: Premier Advanced Training Program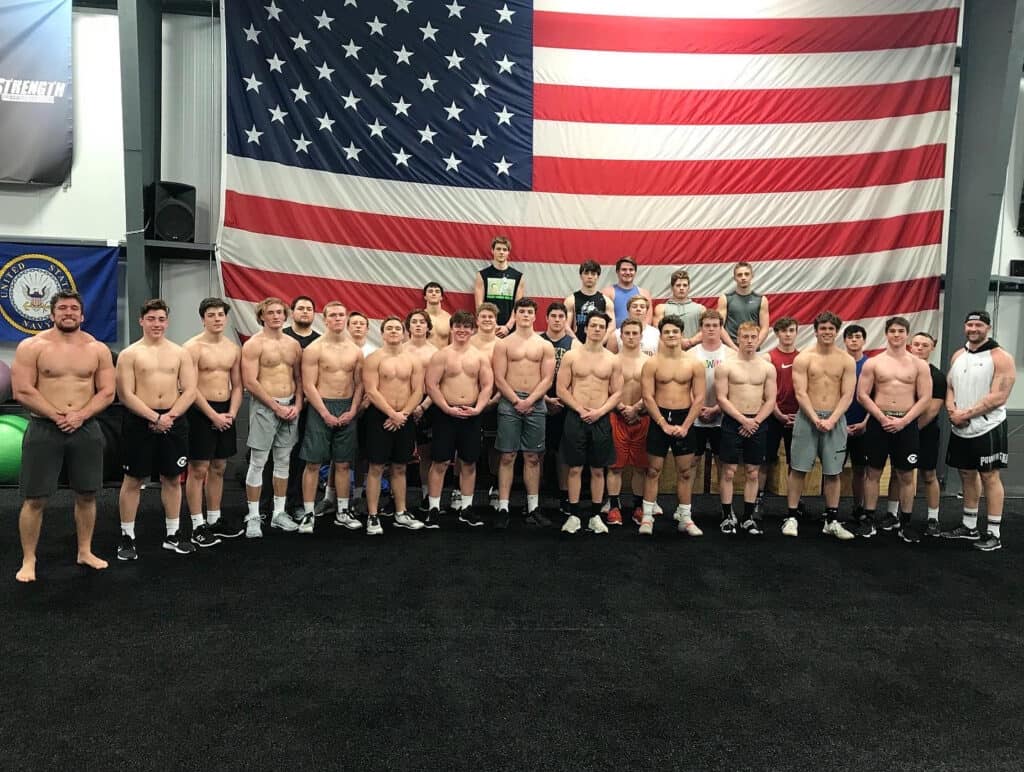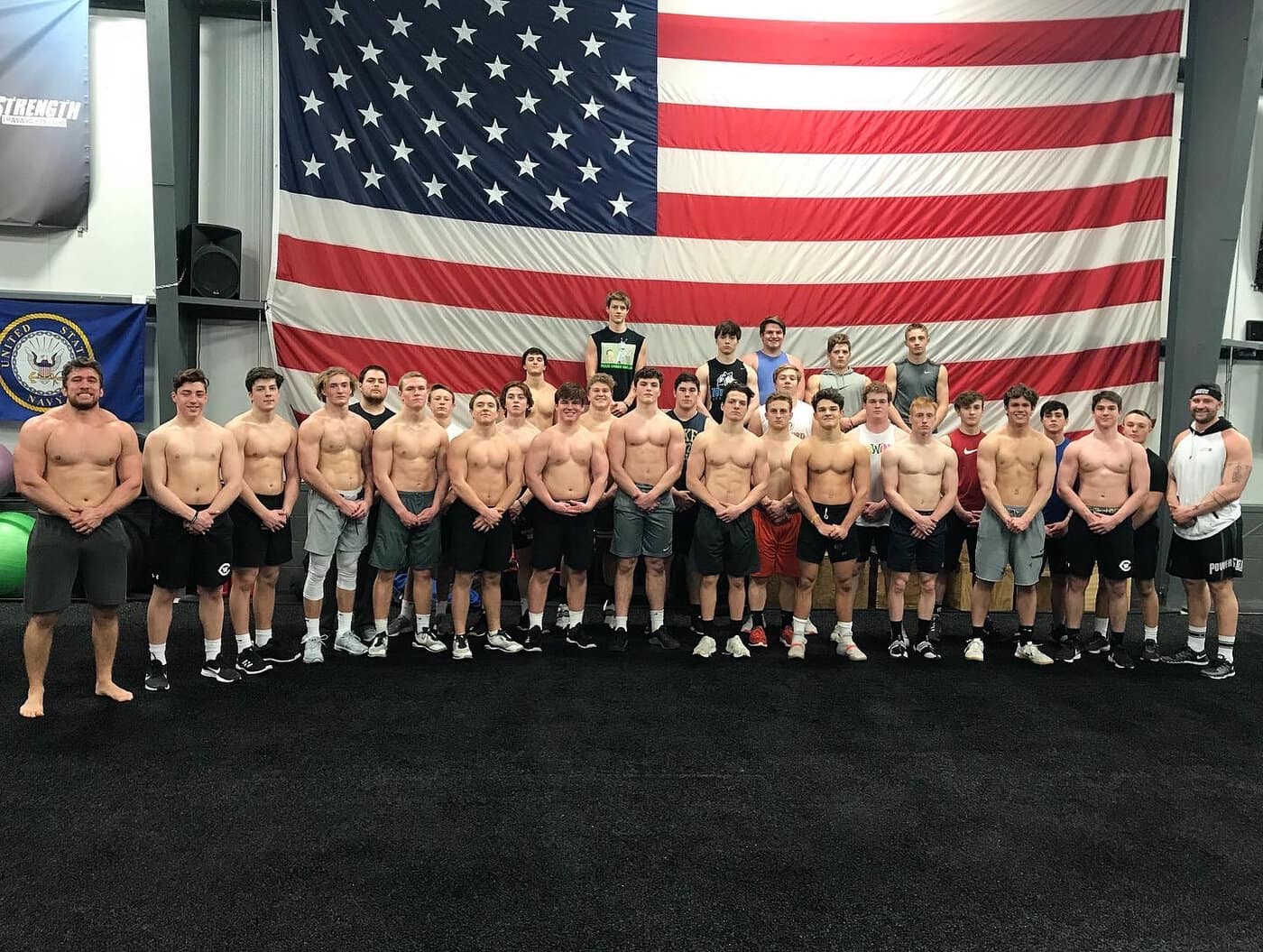 40 athletes took part in our Premier Advanced Training Program this past winter between both of our PowerStrength locations. Our Premier Program is typically reserved for athletes who have PSTS training experience and want to take their training and focus to the next level – which includes higher production, optimizing potential, and earning the opportunity/scholarship to play in college.
Primarily made up of football athletes, serious baseball and lacrosse athletes also took part in Premier.
These Premier athletes committed to train a minimum of 3 days per week for 12-weeks and also attend weekly meetings where various success topics were covered in regards to mindset, nutrition, recruiting, and habit coaching.
The clips below give a tiny glimpse of how they operate during training.
Their dedication paid off with awesome measurable and immeasurable results!
They don't miss sessions or make excuses, and it results in gaining muscle, getting faster, and setting all-time personal records!
We're extremely proud of them and their consistent effort and leadership both in and out of the gym. They display an intense work ethic and continually set the bar for athletes in West Michigan!
Want to play at the next level? Contact us below for your free session to start today!
Here are a few Premier progress pictures with "in their own words" feedback.
Luke McLean- Rockford, Junior 
In 12-weeks:
🔥Bodyweight: +10 pounds
🔥Body fat %: -1%
🔥10-yard sprint: -.11 sec
🔥Broad Jump: +8 inches
🔥Vertical Jump: +3.5 inches
🔥Chin-ups: +12 reps
"PowerStrength has not only made me bigger, stronger and far more explosive, it has also made me a much better person. Being in Premier has helped me to develop 'thick skin' and deal more optimally with the difficult things in life. PSTS has also helped me to develop a strong sense of integrity and has taught me to always do the right thing, even when nobody is watching. It has taught me to treat everyone kindly and with respect, regardless of their status and circumstances."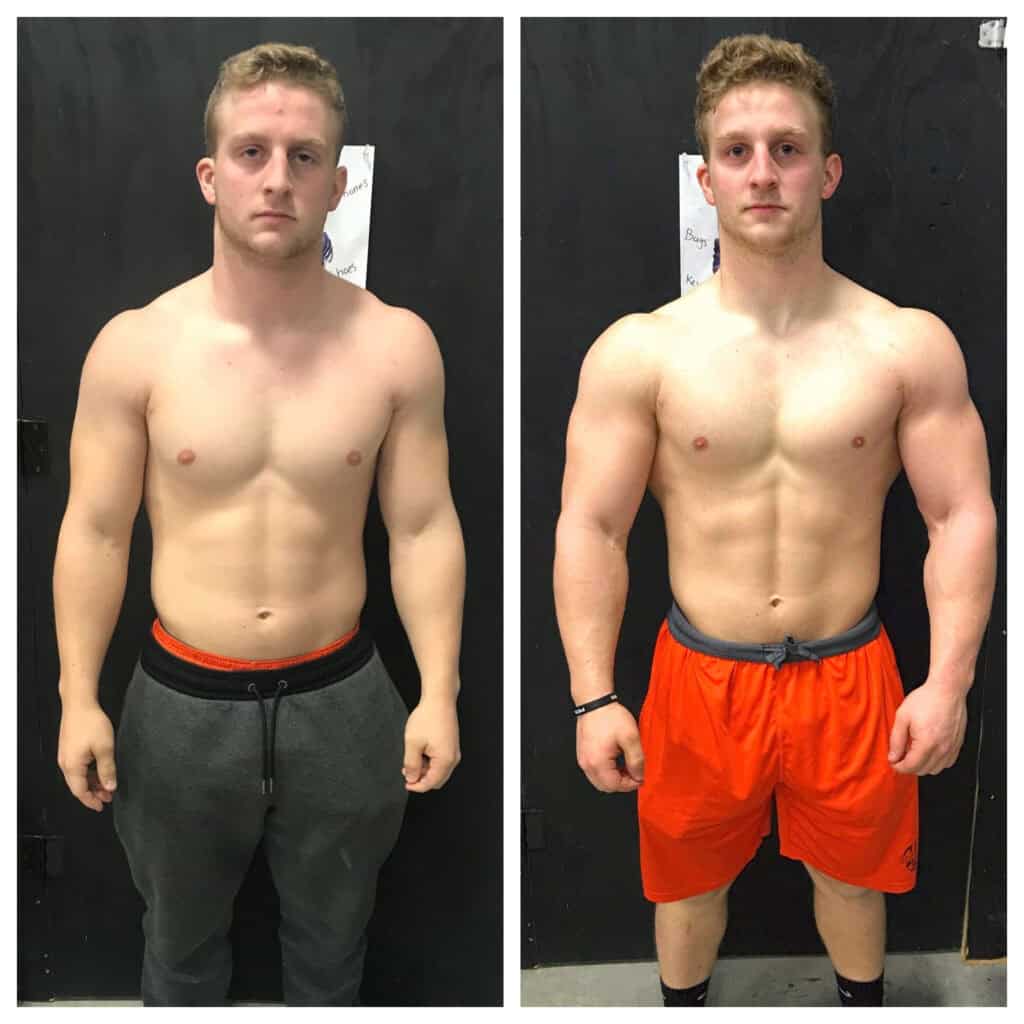 Jarrett Railling – Grant HS, Senior
In 12-weeks:
🔥Bodyweight: +8 pounds
🔥Bodyfat: -1%
🔥10-yard sprint: -.07
🔥Broad Jump: +2 inches
🔥Vertical Jump: +2.5 inches
🔥Push-ups: +55
"Heading into the winter I wanted to get bigger, faster and stronger. I was able to dramatically improve my athleticism and achieve all 3 of my goals in a 3-month period of training at PowerStrength in the Premier group. Simply put, if you want to get bigger, faster, stronger and more explosive, PSTS is the way."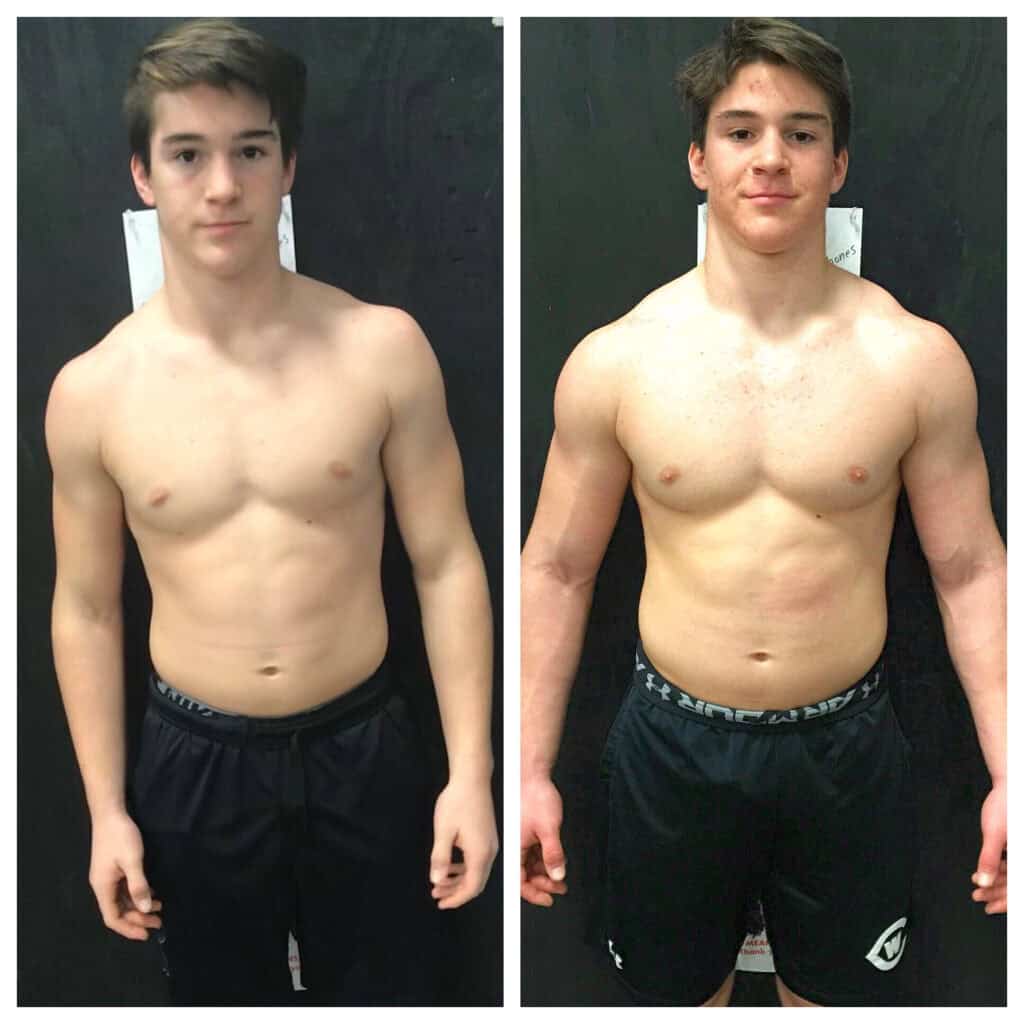 Tim Kloska – West Catholic, Freshman
In 12-weeks: 
🔥Bodyweight: +15 pounds
🔥10-yard sprint: -.06
🔥Broad Jump: +8 inches
🔥Vertical Jump: +4 inches
🔥Chin-ups: +14
"One of the best aspects of PSTS and Premier is how much they push you to eat and recover appropriately so you can reach all of your goals. They are constantly keeping me and everyone else accountable not only regarding training but also everything else we do outside of the gym. This accountability helped me to gain 15 pounds of quality weight as well as get much more explosive and much faster."
Treyton Railling – Grant, Sophomore
In 12-weeks:
🔥Bodyweight: +10 pounds
🔥Broad Jump: +4 inches
🔥Vertical Jump: +3 inches
🔥Chin-ups: +8 reps
"In Premier, I achieved what I wanted to accomplish which was to gain a lot of weight and work on good eating habits. My secondary goal was to get my legs much stronger. I can say that I have exceeded my expectations as I have gained tons of muscle mass and my lower body strength has also gone through the roof. My advice to any athlete is, if you want to see yourself grow as a person and create good habits, you should train at PowerStrength. Getting bigger, stronger, faster is just a bonus."