Girls High School Basketball Pre-Season Training Program
The Basketball pre-season is NOW and the back-to-school routine only intensifies it further. Now is the time to ensure everything is being done in order to have a great season!
We have had a number of girl basketball athletes training with us at PowerStrength for months. But it doesn't matter if you're a beginner or advanced, we have you covered in our Girls High School Basketball Pre-Season Training Program. 
This is a coaching program designed for:
Girl HS Basketball players in 9-12th grade

Girls who are serious about following a training program 

Girls who want to be stronger, more explosive, and safer on the court

Girls who actually want to see their hard work pay off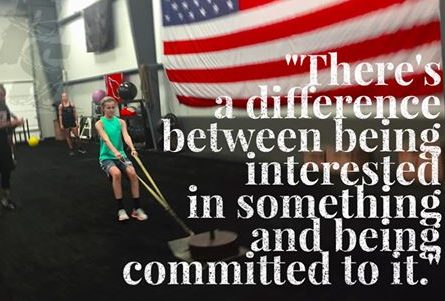 After training girls at all levels, we have comprised a coaching program so you KNOW your results will show up on the court. This is a complete program that is led by certified PowerStrength coaches every step of the way. We're not guessing here!
The Girls High School Basketball Pre-Season Training Program emphasizes:
Bulletproof ankles, knees, and shoulders by following properly-designed mobility and flexibility routines
Develop full-body strength and explosive power that shows up on the court
Increase Vertical Leap – both standing and approach jumps
Improve agility and lateral quickness that actually transfers to the court
Build greater CONFIDENCE and Self-Esteem as a player and person
Learn and understand successful Goal Setting and Habit Formation
Build Self-Discipline and positive Character traits
Learn and be held accountable in regards to Athlete Nutrition Guidelines and Recovery Methods
All programs are small group instruction with other serious, like-minded athletes!
Training Options going on NOW that will lead right up until the start of the season! It's time to work!
We'll see you in the gym!
"PowerStrength really changed the way I train and prepared me for this season. I have played professional basketball for five years on five different teams so I have seen a lot of different gyms and training styles.  First starting PowerStrength I wasn't sure what to expect but I was ready to work. I thought it would be at least similar to one of my gym experiences – but it wasn't. The difference with other gyms and PowerStrength is that they make the workouts more individualized and teach you sk

ills that you can bring into your season to stay healthy and in the game. The workouts are going to push you, and laziness is definitely not accepted but when you are done you know you got better. The PowerStrength team is on top of it when watching for form, creating an environment that is going to drive you, including tips about nutrition, how to warm-up properly, and if there is a problem area how to stretch it out or fix it. I am the leading rebounder in my league and have to go against opponents who are bigger and taller than me. Every game is a battle but I am able to keep attacking all 40 minutes of the game when they are fatigued, which I was not able to do before. I wish I had found this place sooner because they are the real deal when it comes to athletes." –

Ali B. – Professional Basketball Player