30-Day Women's Transformation Challenge
What is the 30-Day Women's Transformation Challenge and Who is it for?
A transformational, results-based 30-day Fat Loss program, developed specifically for the busy woman who wants to lose weight the healthy way and reclaim youthful vitality. This Challenge program is designed for those women who want to start a healthy, AWESOME Transformation!
*This is NOT for everyone. This Challenge is only for those who are ready to commit, but want guidance and support along the way!
*Women age 21+
*Any fitness level – beginner to advanced!
Warning: We are a coaching facility, we help women who want to be coached. We don't just throw you into a "workout" with 20 other people to defend for yourself. Every session is planned and every movement accounted for. If you aren't ready for something yet, we adjust for YOU!
The 30-Day Body Transformation Challenge includes:
8 semi-private personal training sessions (2 per week)

UNLIMITED large group fitness classes (offered Monday-Saturday)

Healthy Nutrition Guidance and Resources

Meal Planning, Grocery Lists, and the PSTS Lean Recipe Guide

An Accountability Coach that will check-in on your progress weekly 

1-on-1 Strategy Session
Challenge Kickoff Orientation 

A community of supportive women on the same mission as you 

A Private Forum to help share resources among participants, and ask questions of coaches

A chance to win a $500 prize!
The Challenge Winner will win $500 towards a relaxing get-a-way at the Grand Traverse Resort and Spa!
How does the challenge work?
Register for the challenge before September 15
Attend the challenge orientation on September 16th at PowerStrength EAST (8-9:30am at 5131 East Paris Ave SE)
Schedule your 1-on-1 Strategy Session with an accountability coach to take Baseline Measurements, set goals, and schedule your small group personal training sessions
Join the Private Forum and start connecting with other participants
Read the "Before We Get Started" Challenge Packet which includes essential nutrition and fitness information to help you get a jump-start on your fat loss journey (provided at orientation)
Attend your weekly small group training sessions and as many large group training sessions as you would like
Connect with your accountability coach weekly
Read your Weekly Challenge Newsletter that will hit your inbox every Monday morning. The packet will include nutrition guidance, stress management resources, and fitness tips to ensure a successful week!
At the conclusion of the program, measurements will be taken again to determine overall progress
A prize valued at $500 will be given to the individual that drops the highest relative body fat percentage (*all progress is relative to the individual)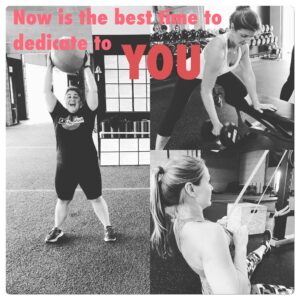 What will the orientation entail?
At the orientation participants will be guided through a "Where to Start?" presentation, gather all program details,  meet their accountability coaches, chat with other participants, get a full tour of the EAST location, and have a chance to ask questions. It will conclude with a brief warm-up and movement flow allowing the attendees to get an inside peak of a typical training session.
Who do I contact if I have questions prior to the orientation?
Jackie – Director of Adult Fitness and Coaching – jackie@powerstrengthpro.com
What baseline measurements are taken?
Body composition, weight, and circumference measurements at the arm, waist, hip, and chest.
How do I win the challenge?
To win the challenge you must participate in the initial baseline measurements mentioned above before the end of the day on October 18th.  To complete the initial assessments a 15-minute Strategy Session will be set with your accountability coach.
The individual that loses the largest body fat percentage will be our '30-Day Transformation' winner.
(*All progress is relative to the individual) and scored with our testing system to ensure accurate progress measuring and testing regardless of the individual baseline scores)
What is the prize for the first-place winner?
The winner will receive a $500 gift card to the Grand Traverse Resort and Spa in Traverse City! It can be applied at the hotel, Spa, Golf Course, or in any of the shops or restaurants. Grand Traverse Resort is a great way to relax, recover, and treat yourself – perfect for any Transformation Winner!
When is the start and end date of the program?
Start Date: September 18th
End Date: October 18th
What are the available training times? 
*Session times vary upon which PSTS location (East or North) you wish to attend. Early morning, mid-morning, lunchtime, and evening time-slots are available.
What is the cost of the 30-Day Challenge?
Typically, a program that includes: 1-on-1 Strategy session, Orientation, Program Resources, Nutrition Guidance, Expert Instruction in both Small Group Training and Unlimited Large Group Classes, Complete Accountability, Private Forum, Supportive environment, and a chance to win $500 of prizes would cost you over $1400+!
We are providing this all-inclusive Transformation Challenge at a special rate of $299!
But just in case…
We guarantee that the service, knowledge, and resources that you will gain through this experience will be priceless.  If you are not satisfied within the first 5 days, and would like to quit the program, we will provide you with a full refund of your investment.
How do I register for the challenge? 
Click the link below and Complete the form. We will contact you as soon as possible with further Challenge details!
Note: Due to the in-depth nature of this Challenge we are only offering a LIMITED number of spots for this program! Act now and let's start the journey together!